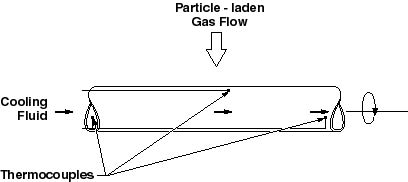 Temperature-regulated, cylindrical probes are used in the to simulate heat transfer tubes such as superheaters in commercial boilers. They also independently monitor properties such as heat flux, probe surface temperature, cooling gas flow rate, and cooling gas temperature.
The probes are positioned in cross flow, and are capable of axial rotation. This allows the deposits to collect axisymmetrically, which in turn makes them easier to analyze for purposes of determining thermal conductivities and other ash deposit properties. The probes most typically are not rotated, in which case they generate deposits similar to those in commercial systems.
Many different probes of similar nominal design are used. Additional details of the design include removable center sections to allow plotting and subsequent microscopic analysis of the deposits, screens to promote uniform, turbulent flow through the sections used for heat transfer analysis, in-line heaters to allow greater temperature control, and insulation blocks to prevent lateral heat transfer.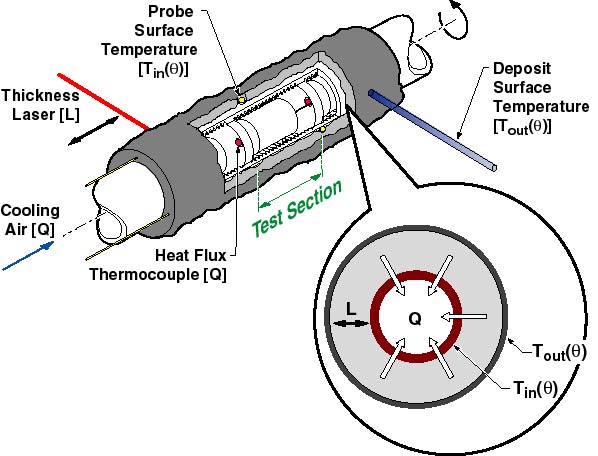 Waterwalls are similarly simulated, with serpentine, thermocouple-instrumented, metered-flow probes.