Chemical engineering doesn't get much attention in popular entertainment. I am aware of only a few examples of named movie or television characters being chemical engineers. This page is a compilation of what I know.
Chemical Engineers in Movies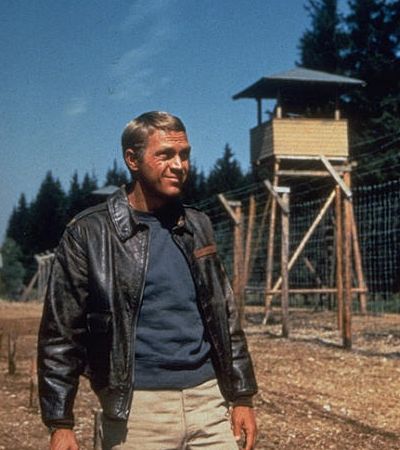 "The Great Escape" is a partially historical 1963 movie about Allied airmen in a Nazi POW camp who plot a mass escape. Steve McQueen plays American Capt. Virgil 'The Cooler King' Hilts. This movie clip shows him talking with another character played by Angus Lennie after the camp commandant puts both of them in 'the cooler.' Needless to say, compared to motorcycle riding, chemical engineering doesn't feature too prominently in this movie.
Additional information on "The Great Escape" can be found here.

The 1981 movie "Southern Comfort" is about a Louisiana National Guard unit that gets into deadly trouble in the Bayou. Powers Booth plays Corporal Charles Hardin, a chemical engineer from Texas and a newcomer to the unit. Additional information is here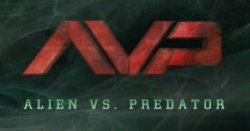 The 2004 sci-fi thriller "AVP: Alien vs. Predator" features a chemical engineer as a member of a doomed band of mercenary explorers. Ewen Bremner plays character Graeme Miller who exhibits a few scenes of geekiness, including this one, and then dies in the service of hatching more aliens.

"Reign of Fire" is a 2002 post-apocalyptic fantasy action movie set in England. A lead character played by Christian Bale credits an unnamed (and now dead) chemical engineer with solving the mystery of how the dragons, who are annihilating mankind, generate exposive fire by combining secretions from two glands.

"The Expendables 2," released in 2012, is a vehicle for aging action-movie actors such as Sylvester Stallone, Jean-Claude Van Damme, and Arnold Schwarzenegger. Gunnar Jensen, a character played by Dolph Lundgren, is identified as having attended MIT to get an M.S. in chemical engineering, but who humorously can't solve the problems he sets out to solve. See below for information on Dolph Lundgren's parallel real-life chemical engineering training.

Chemical Engineers in Television
Chemical engineering got a brief mention on the television series "24" on Fox. In Season 4, aired in 2005, one of the minor terrorist bad guys (doesn't even survive one episode) is a professor of chemical engineering. Professor Fayed is not terribly social or charismatic (no surprise there), but he can credit himself with knocking out Jack Bauer. This clip introduces him.

Celebrities Who Studied Chemical Engineering
Many people who have studied chemical engineering have risen to great success in business, technical, or other professional endeavors. Our ranks include notable CEOs, Nobel Prize winners, and even a head of the CIA. But what about the field of entertainment? Just to show you that not all chemical engineers are geeks:

"It's A Wonderful Life" director Frank Capra earned a B.S. in ChemE from Caltech in 1918 (before it was called Caltech).

The classic television series "Hogan's Heroes" (1965-1971) was co-created by Albert S. Ruddy, who at one time studied chemical engineering at City College of New York. Mr. Ruddy later produced the TV series "Walker, Texas Ranger" (1993) and teamed with Clint Eastwood to produce the movie "Million Dollar Baby" (2004).

Recently retired Major League Baseball pitcher Kevin Brown majored in chemical engineering at Georgia Tech from 1983 until 1986, when he was drafted by the Texas Rangers.

Dolph Lundgren is most known for playing Ivan Drago in the movie "Rocky IV" (1985). He also played He-Man in "Masters of the Universe" (1987). Prior to that Dolph attended the Royal Institute of Technology in Stockholm, Sweden and in 1982 received a master's degree in chemical engineering at the University of Sydney, Australia. He received a Fulbright Scholarship for further engineering studies at MIT, but chose instead to move to New York City to begin a career in acting.
Supermodel Cindy Crawford graduated from high school as valedictorian and studied chemical engineering at Northwestern University on scholarship. However, she attended for only one term and dropped out to take up fashion modeling full time.

Actor Ashton Kutcher studied biochemical engineering at the University of Iowa until success in a modeling competition in 1997 steered him away.
Actor Terrence Howard briefly majored in chemical engineering at the Pratt Institute (NYC), but did not complete a degree.
Kevin P. Olmstead, record winner of $2.2 million on the TV gameshow "Who Wants to be a Millionaire?", earned degrees in chemical engineering from Case Western and MIT.
Return to Wheeler home page.