2011 Laser Truck Rally Photographs
2011 Laser Truck Rally during Engineering Week


Preparing a truck for the competition.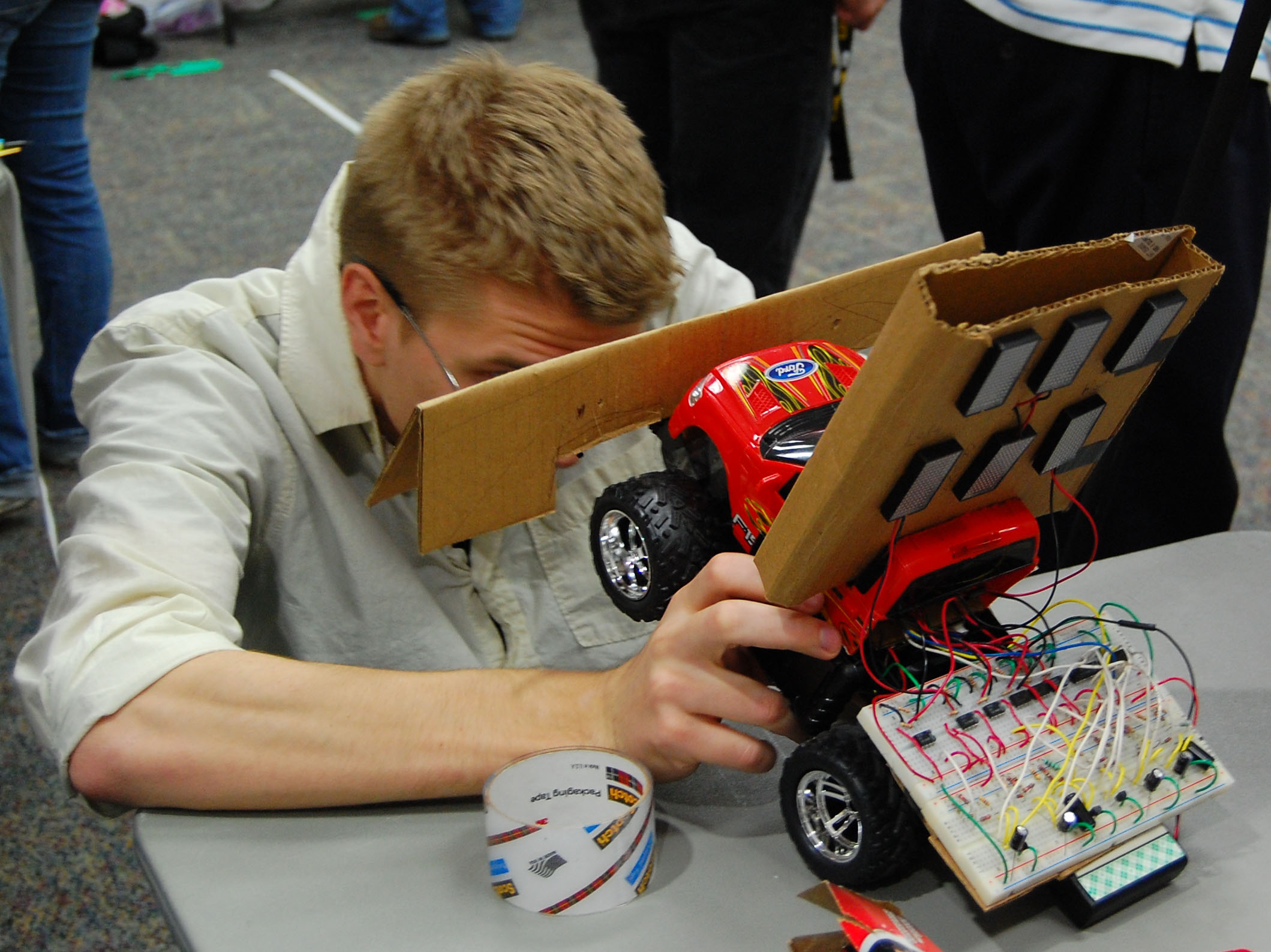 Waiting for a turn in the next round.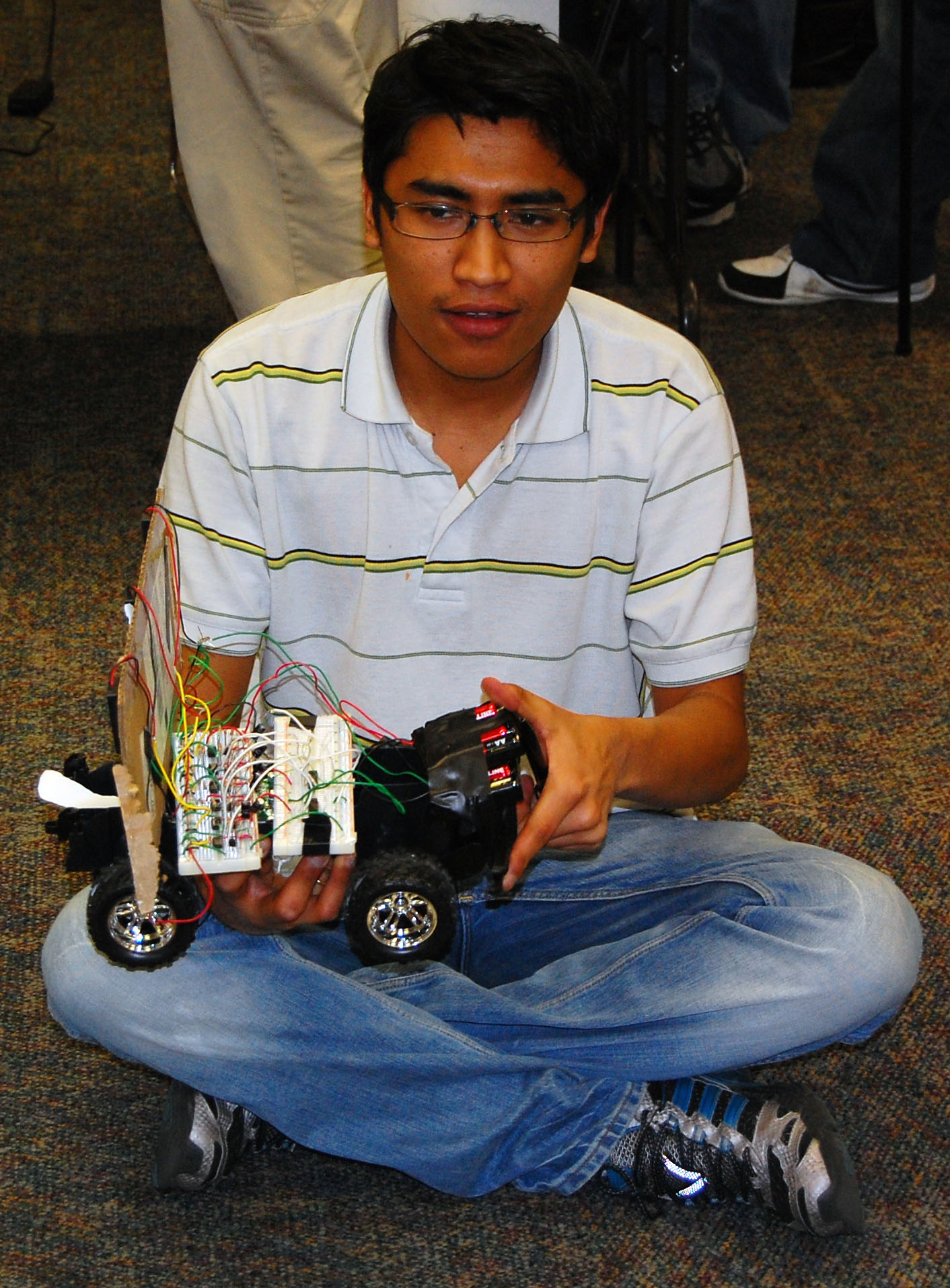 Team #7 Truck.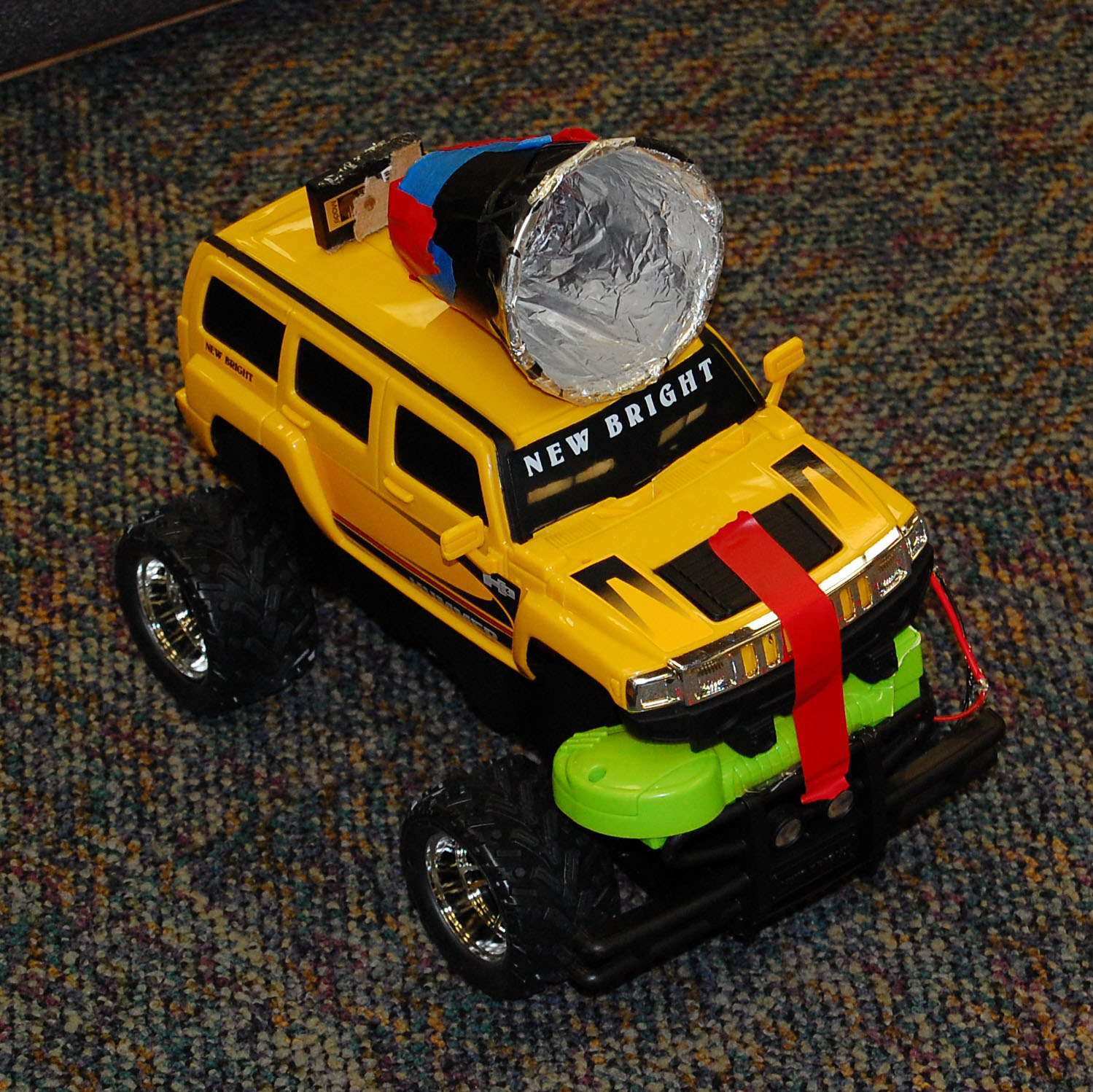 Team #9 Truck.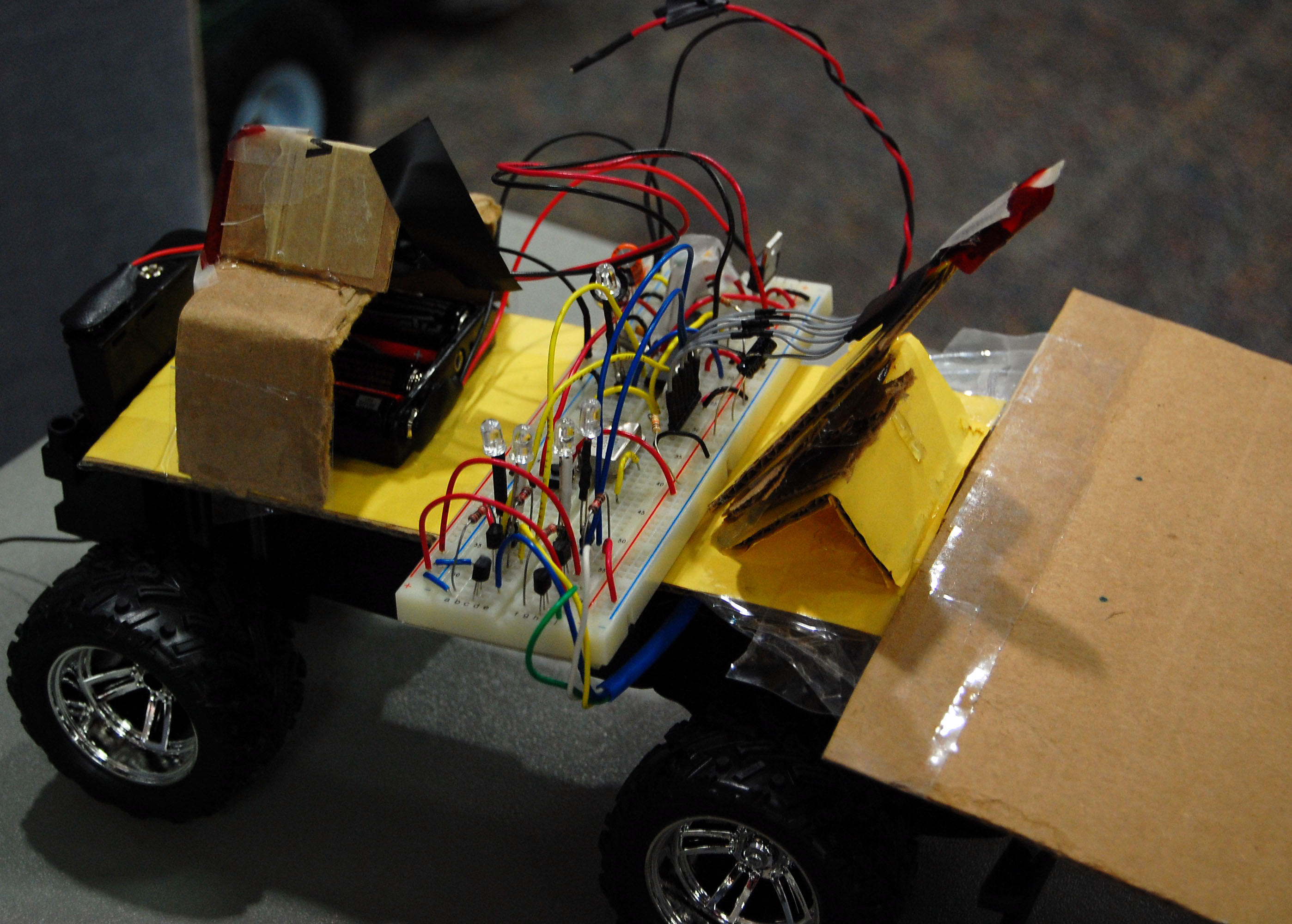 Off and running towards the first pole.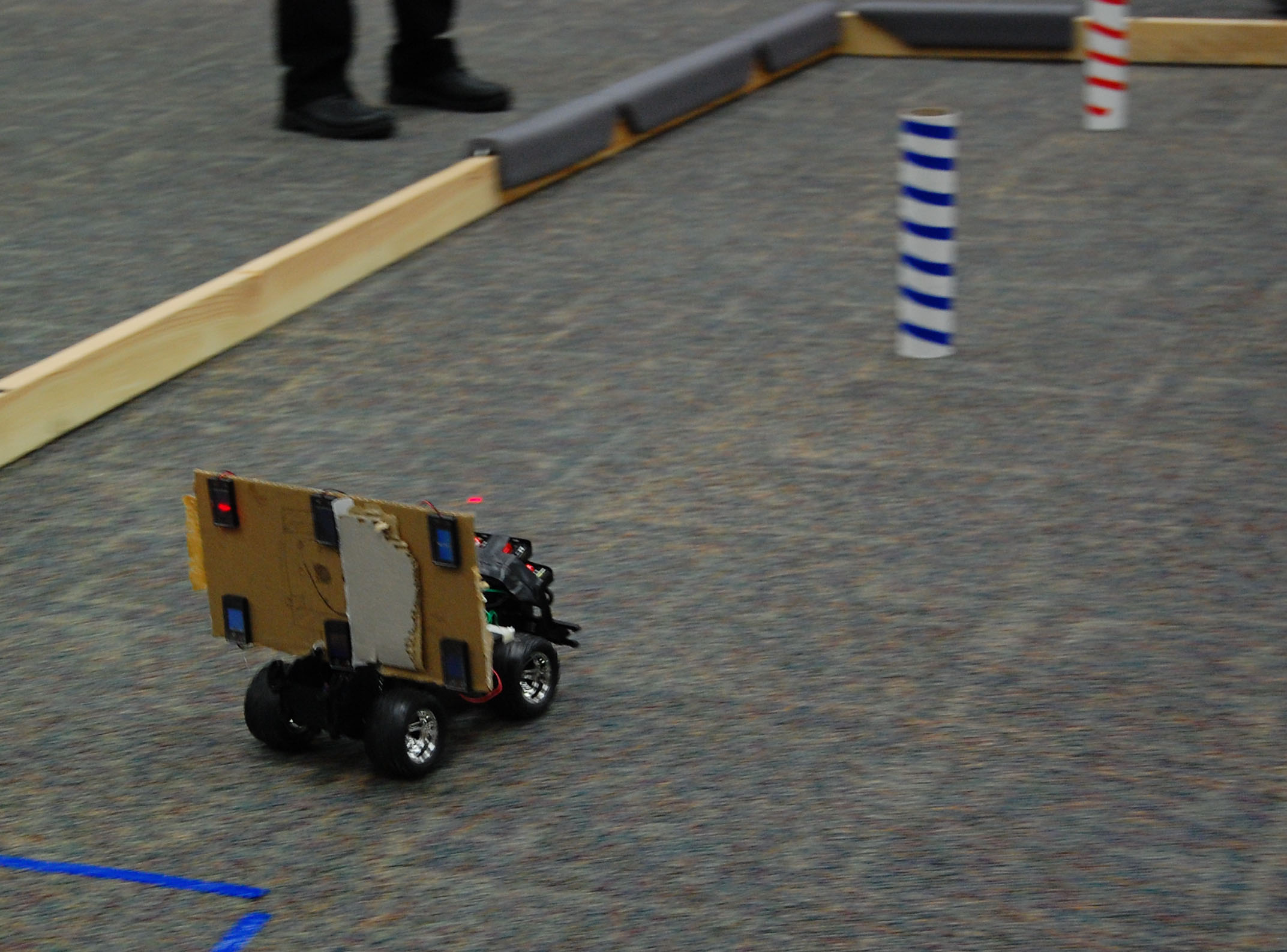 Joseph and Joel contemplating what to do.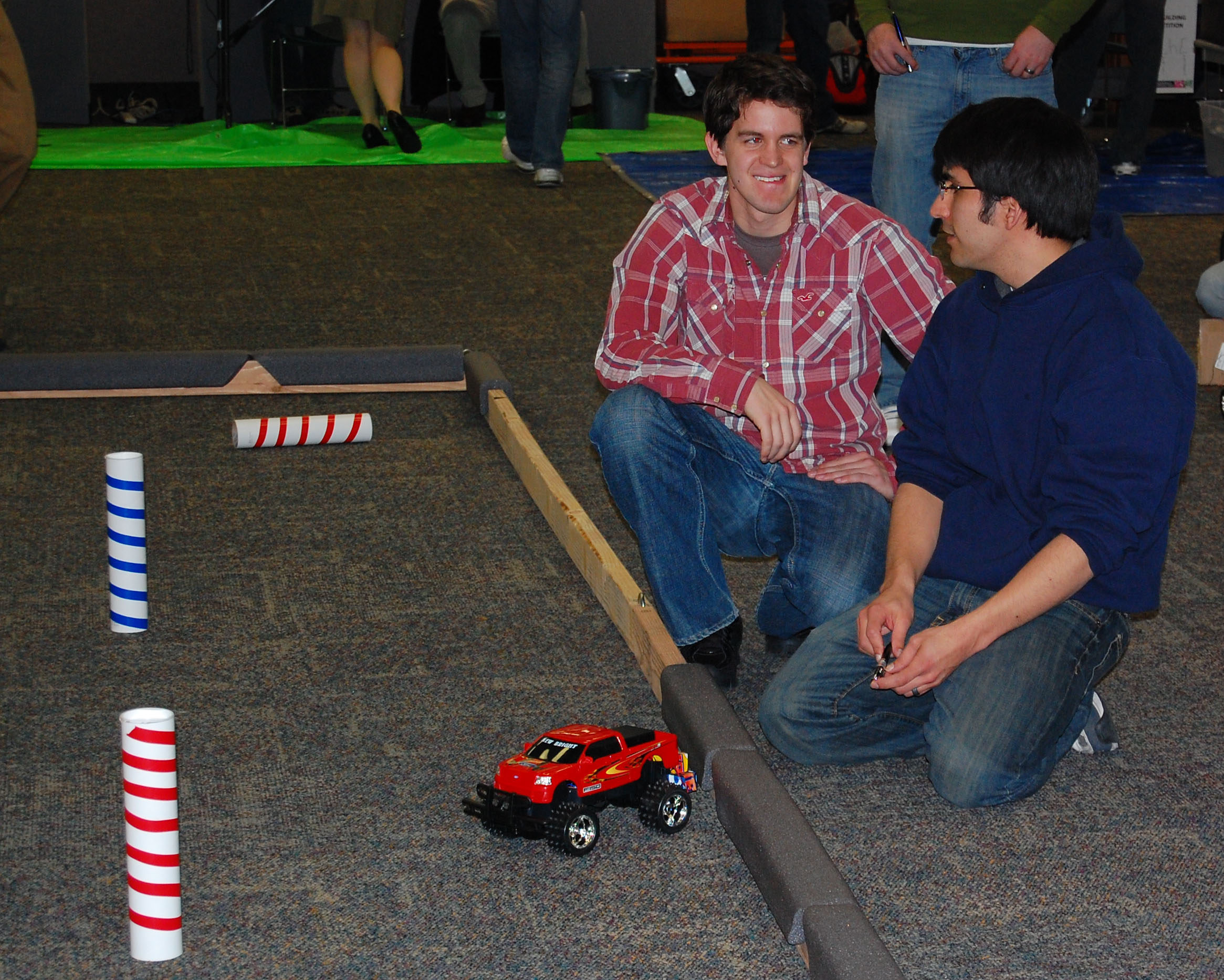 Mid-course collision.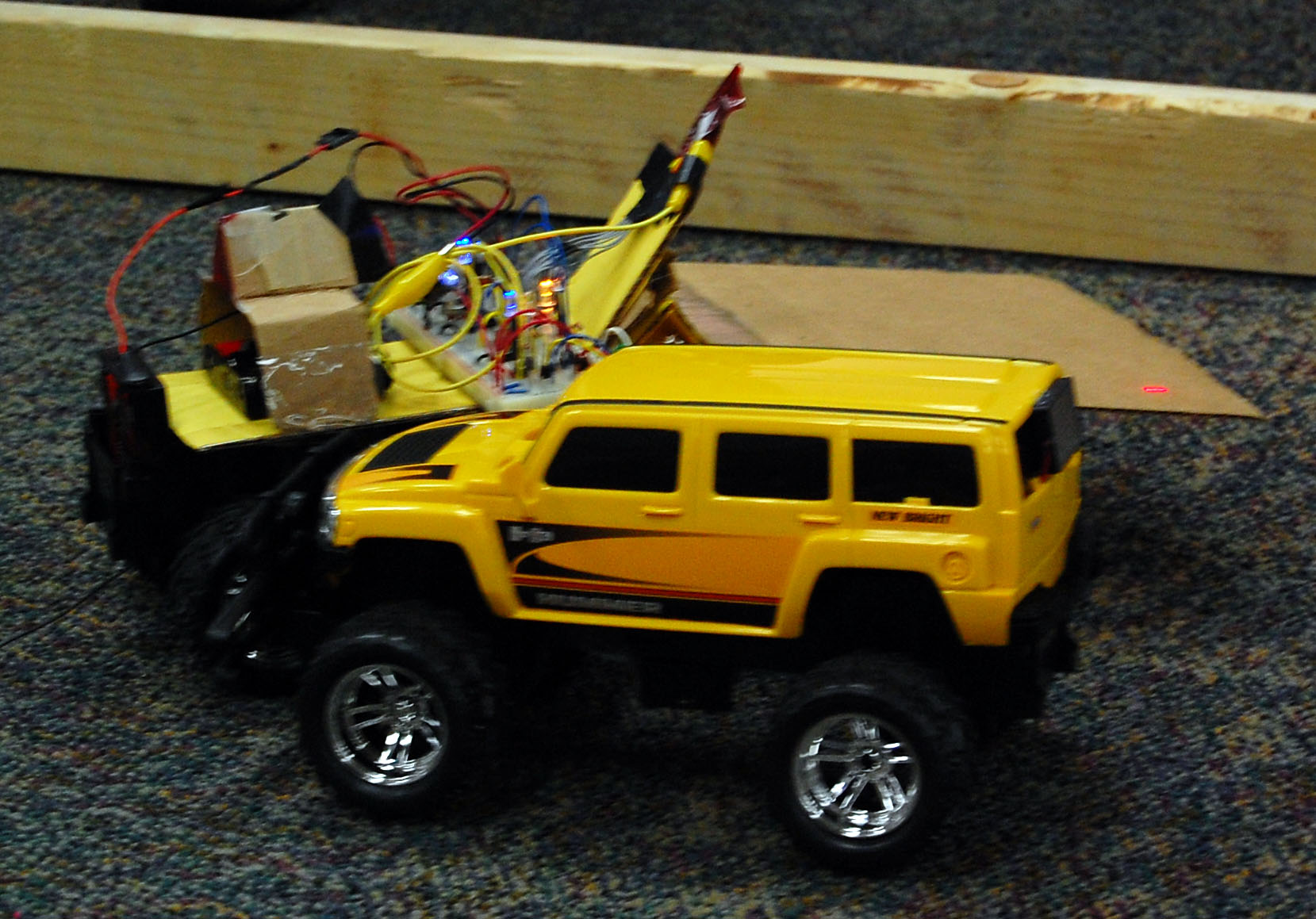 Taking down a pole with a robotic whip.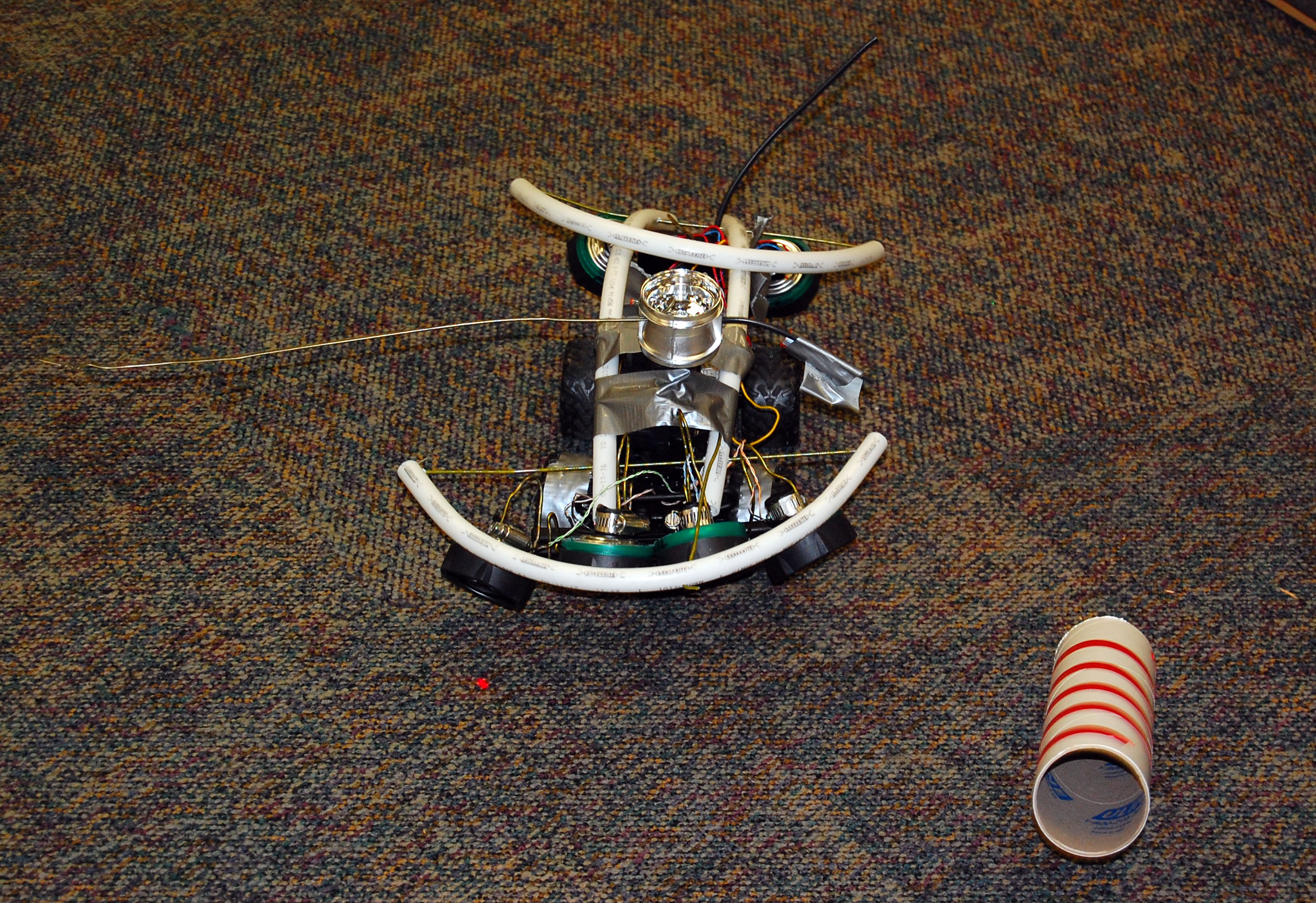 Serial-encoded control.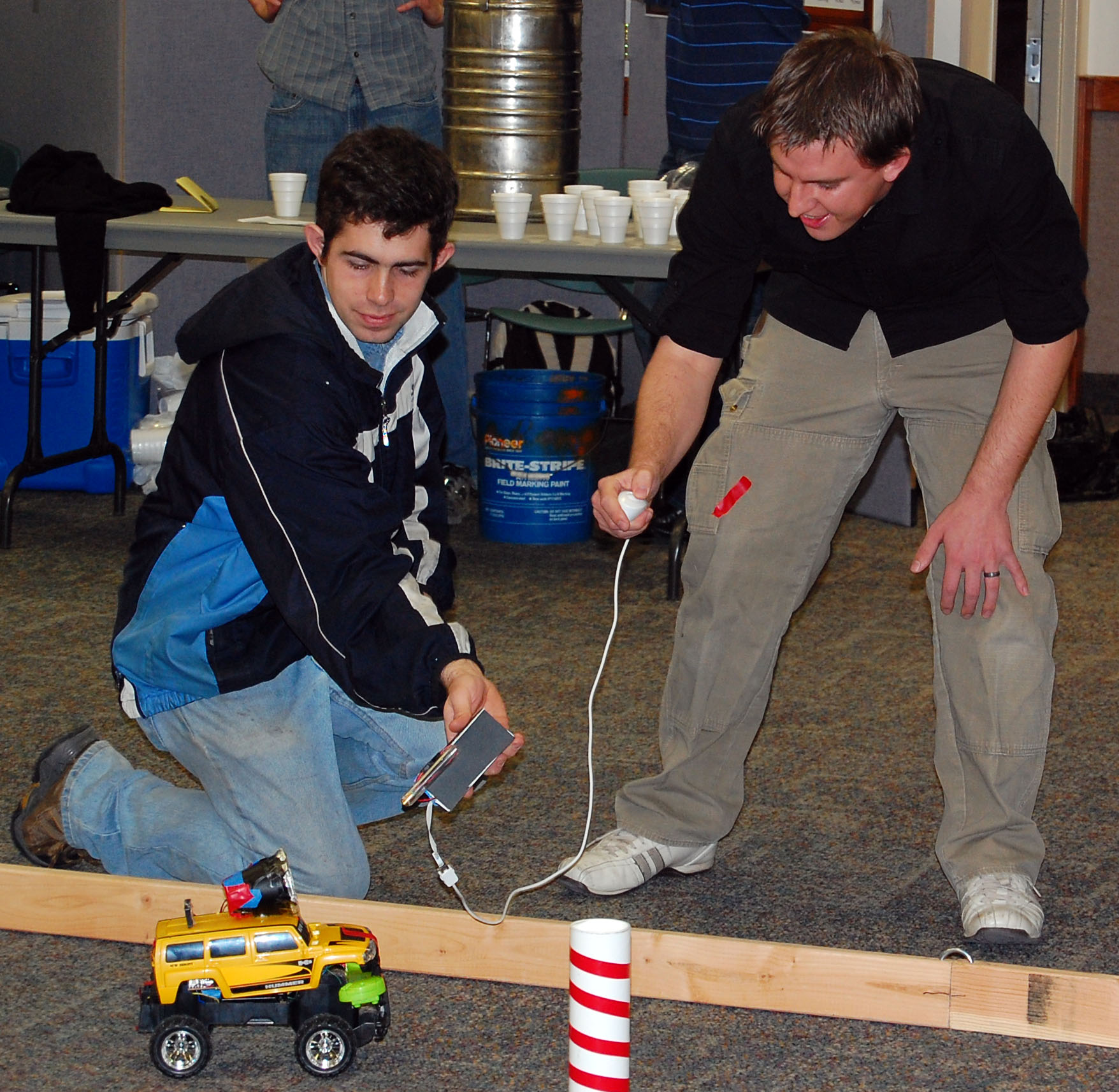 Giving spectators a chance to learn and participate.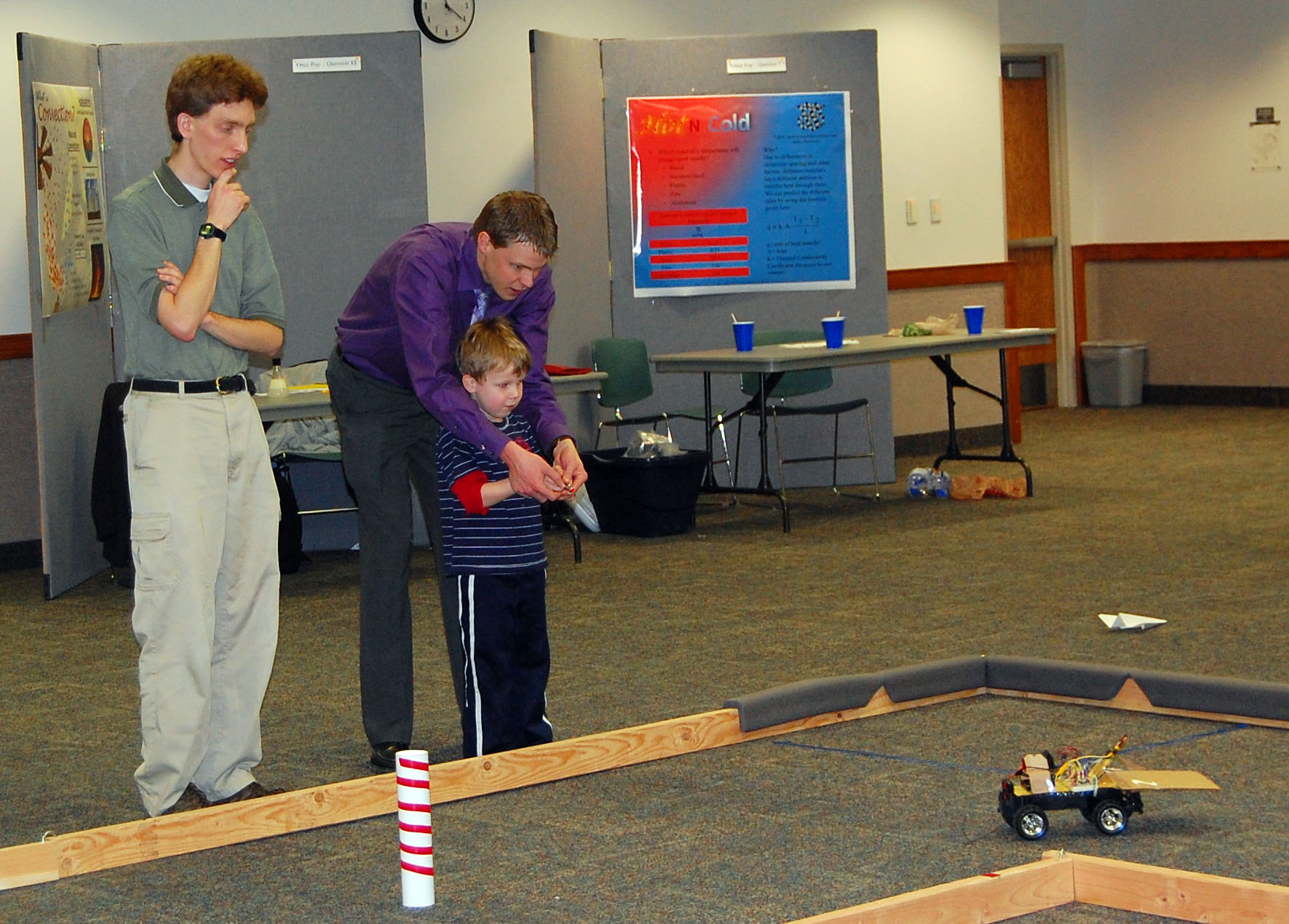 The winning team and car.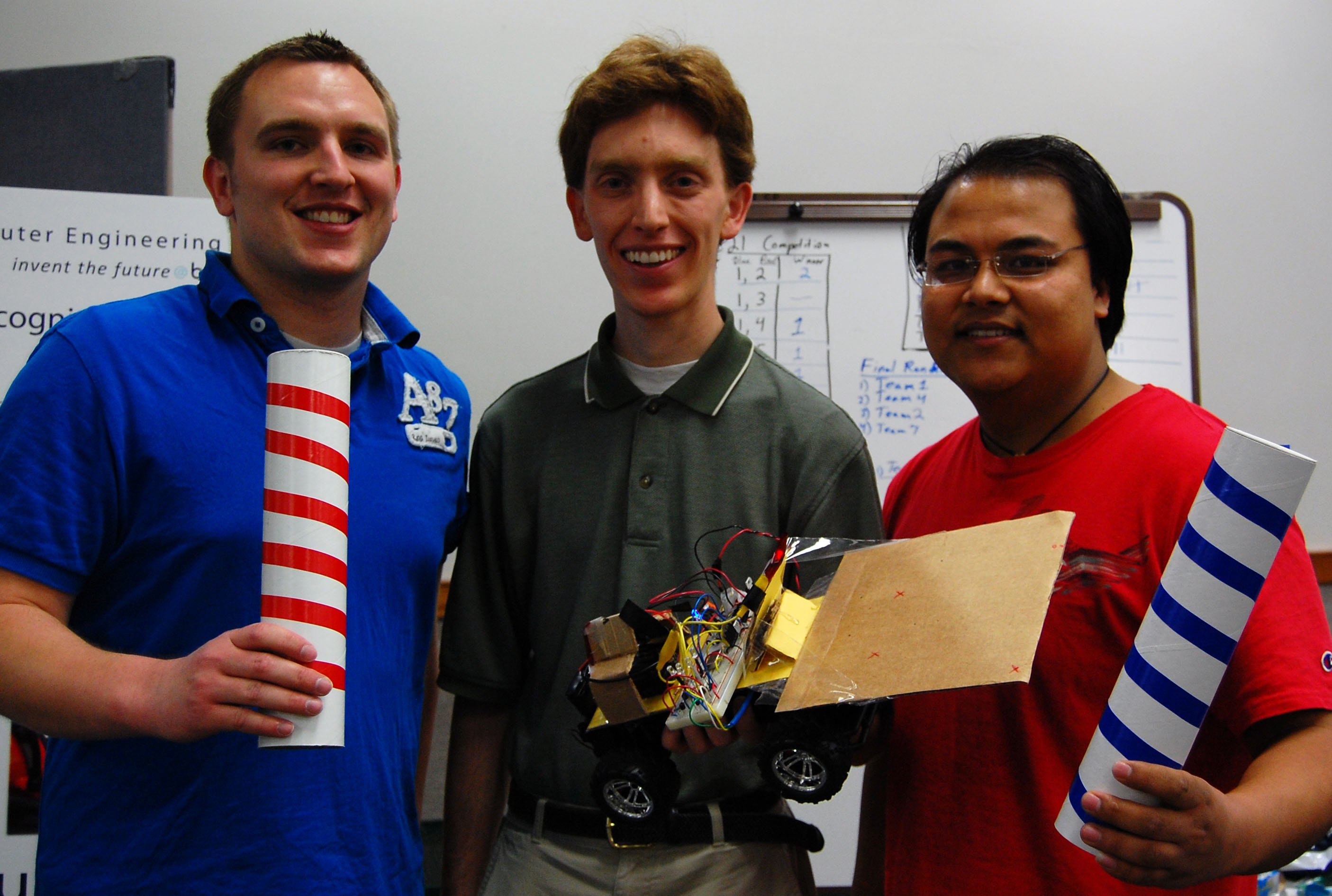 Final Scores for the Competition