2011 Laser Truck Rally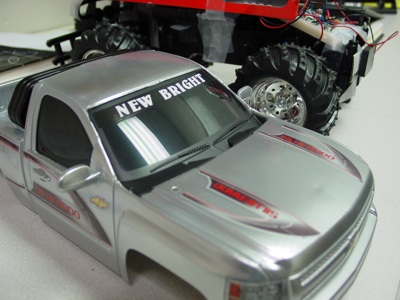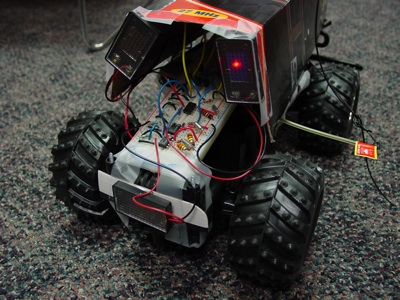 Welcome to the offical site of the BYU Department of Electrical and Computer Engineering 2011 Laser Truck Rally!
Link to
2010 Laser Truck Rally
.
Results
#1: Raymond Barrier, Stephen Carlson, Bikash Shrestha
#2: Narendra Singh, Ashray Malla, Matt Seamons
#3: Nathan Perry, Logan Grover
#4: Brian Sweson, Matt Manwaring
Judge's Choice Award: Nathan Perry, Logan Grover
Important Information
Register your team in the Department Office, 459 Clyde Building.
Rules Committee Rulings
Rules Committee: Brian Mazzeo, Neal Bangerter, Dick Selfridge, Jim Archibald, Aaron Hawkins
Update: January 12, 2011
We are starting to prepare this site to handle all of the inquiries and information about this year's rally.
Update: January 14, 2011
Sign-up sheets will be available in the ECEn office at noon today.
Update: January 21, 2011
Ruling on power sources for laser transmitter. You can use whatever battery source you want, but you may not increase the laser power beyond the specified 5 mW limit. Additionally, any parts you use in the transmitter cannot exceed the $30 allocated for the total electronic component set for your truck.
Update: January 24, 2011
Ruling on using R/C controller that came with the truck. You can use the existing electronics in the transmitter for your laser controller. However, this unit cannot produce any RF interference. For example, if you use this device, then we will need to test its influence on an unmodified truck at the original frequency placed beside it. If it interferes with/controls that truck, then it will not be allowed.